Stairlifts, Chairlifts, Home Elevators, Stair Chair, Stair Lift & More in Anderson, Indiana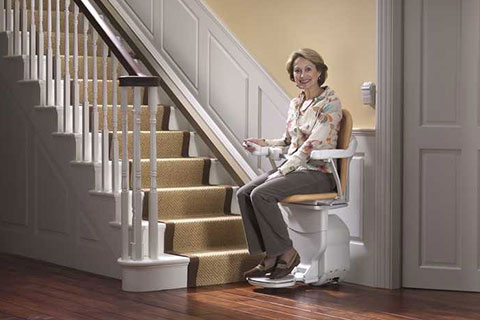 Quality Elevators and Stair Lifts in Anderson, Indiana
Custom Home Elevator and Lift is your comprehensive resource for residential elevators and stair chairs in Anderson, Indiana. We live in a great area of the country that offers many benefits, but your quality of life is invariably going to suffer if you have difficulty getting around your home. This is a dynamic that we take to heart, and we install stair lifts and home elevators for a very good reason: We sincerely want to help our neighbors enjoy their homes comfortably.
The quality of the stair lifts that we provide is second to none. When you are looking for a chair lift for stairs, you have to be certain that the product is long-lasting, durable, and affordable. Since we have extensive experience in the chairlift business, we have been able to do our research and identify the stair lift producer that consistently provides nothing but top quality products. Stannah stairlifts are the best of the best, and they have been satisfying stair chair customers for more than four decades.We are an authorized Stannah chairlift dealer, so we can provide you with a top notch stair lift that will ideally suit your needs.
Speaking of needs, every home is configured differently. Since we have been installing home elevators and stair lifts into Anderson, Indiana homes for so long, our people have a firm understanding of the local architecture. Chairlifts that we source from Stannah are designed to suit different angles of curvature, so you don't have to worry about finding a mobility solution that will be compatible with your staircase.
Anderson, IN Home Elevator Sales and Installation
A stair lift can be the right choice under some circumstances, but some people will be better off with a home elevator. Our expertise extends into this area, and we can satisfy your residential elevator needs. Clearly, a home elevator can provide a mobility solution, but an elevator can also be a home upgrade, even if you do not have any mobility challenges.
Give Us a Call!
In addition to our stair chair and residential elevator sales, we also offer stairlift rentals, so we can help if you're looking for a short-term solution. We take a great deal of pride in our customer service, so you will feel comfortable dealing with us every step of the way. If you are ready to get started, you can call our Anderson, Indiana chair lift experts toll-free at 800-730-5438 (LIFT).