Commercial Elevators & Lula Elevators in Indiana, Kentucky and Ohio!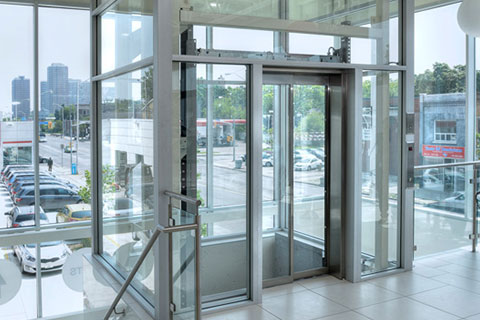 Limited Use/Limited Application (LULA) elevators were created to fill in the gaps between large commercial elevators and vertical lifts. The LULA allows architects and designers to meet code requirements on a stricter budget or work within limited space. This type of hybrid elevator is perfectly designed to meet the needs of low-rise buildings, and are especially popular in schools, churches, and other public buildings. When a conventional elevator doesn't fit your budget or your space, a LULA elevator from Custom Home Elevator is the perfect solution!
Residential & Commercial
LULA elevators are engineered and manufactured for any smaller space, including in your home with all of the same features. Call your LULA elevator specialists today for a free consultation!
---
Features
A LULA elevator from Custom Home Elevator provides a quiet, smooth ride between floors, using components that have been tested and certified to meet all the requirements of an ADA-compliant elevator. Our systems will stand the test of time and endure wear and tear in a commercial setting or in your home. Our design minimizes the footprint of your LULA elevator, minimizes machine room space, clearances, and is ideal for your remodeling projects or new church, school, or restaurant construction. Any low-rise structure with multiple levels and ADA requirements will benefit greatly from a LULA elevator from Custom Home Elevator.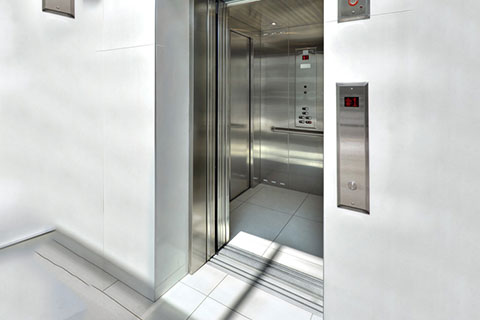 Our LULA elevators have the same features you'd expect in a commercial high-rise elevator, like automatic sliding doors and interior fixtures, but is a more cost effective solution. Homeowners can choose options like a stainless steel finish for a modern interior. Whatever your needs and style, Custom Home Elevator has a LULA elevator perfect for your needs.
Custom Home Elevator was founded almost two decades ago by professionals with a desire to provide the best LULA elevators to satisfied customers all across the Ohio-Kentucky-Indiana tri-state area. Our extensive background and experience in all types of mobility and accessibility products ensures you're getting the best products and service in the business. Contact Custom Home Elevator for your free, no-obligation consultation today, and see why your neighbors trust their LULA elevator needs to us – we are the specialists!