Stairlifts, Chairlifts, Home Elevators, Stair Chair, Stair Lift & More in Lima, Ohio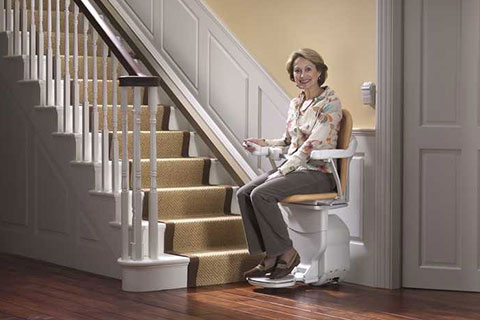 Custom Home Elevator: Lima, Ohio Stair Chairs and Residential Elevators
We are glad that you found your way to the portion of our website that we have designed to provide information to current and potential Lima, OH stair lift customers. This is a fantastic area to call home, but you can't take full advantage of the benefits if you face mobility challenges. A chair lift for stairs can make it easy to get around your home once again, and you feel better physically, but your mood will invariably be lifted as well. The fact that our stair lift installations have such a positive impact on people here in the community is meaningful to us, and we take this sense of purpose with us when we are working on chairlift projects.
Lima, OH Residential Elevator Installations
Here at Custom Home Elevator, we source nothing but the finest materials, so the residential elevators that we install are of the best possible quality. You can be sure that your home elevator will work quietly and efficiently for many years to come, and our elevators come with factory warranties.
We are a company that is committed to mobility, but you can benefit from the installation of a residential elevator even if you don't have any problems getting around your home on your own. You make an investment that improves the value of your property when you install a home elevator, and all of your family members and visitors can get from floor to floor effortlessly. A residential elevator can obviously move people, but it can also move furniture, appliances, etc., so the benefits are significant and multifaceted.
Stair Lifts Lima, OH Residents Can Rely On
A home elevator can be the right choice for some families, but in other cases, a stair chair is a better solution. As we have stated, we place a high premium on quality products, and this extends to our chairlifts for stairs. We get our stair chairs from Stannah, the leading name in the mobility industry.  We have stair lifts that are designed to handle different angles of curvature, so you will definitely be able to find the right stair chair if you work with Custom Home Elevator to make your life easier.
Mobility Is a Phone Call Away!
If you are considering the purchase of a stair lift or home elevator, or if you are interested in a stair lift rental, don't put the matter on the back burner as you limit your activities in your own home. Call one of our Lima, Ohio home elevator and chair lift consultants at 800-730-5438 (LIFT) to explore your home mobility options.