Do you have any kind of mobility problems? Mobility issues are quite common. That is why people suffering from an ankle sprain, fractures, back pain, knee pain, or even ones who have just had a cardiac arrest are often recommended to stay confined to one part of the house, especially one floor. But it can be a little difficult to not climb up and down the floors. That is why you will need a chair lift. We, at Custom Home Elevators and Lift, can be the right choice for you. With more than 15 years in this business and a great reputation in the market, we can help you with various kinds of mobility equipment. Starting from stair lifts, chair lift, and home elevators to even commercial elevators, material lifts, specialty lifts, wheelchair lifts, wheelchair ramps, and so on, we could help you with everything. We are known for our amazing features and great durability. So, if you belong to areas such as Delaware, OH, Lancaster, OH, Lima, OH, LaFayette, IN, Kokomo, IN, or Lexington, then you can opt for us.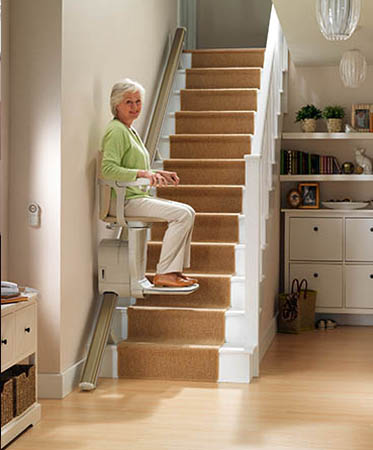 Here, we have put together a few things to check about the company helping you with chairlifts. Take a look.
You must understand that the company you're choosing for your chair lifts can also help you install them. Without installing the chairlift properly, you will not be able to use it. Accidents also might occur if it is not installed correctly. That is why it is better if you can install the chairlift from the company that you bought this from.
After all, a chairlift will be a machine. You will need to take it for repairs if something goes wrong. It can be an additional hassle if you have to look for another company separately for its repair and maintenance. That is why you must check that the company you are buying this from can also help you with its repair and maintenance services.
So, if you're interested in our chair lifts, contact us today.