Do you have any kind of pain in your legs, knees, or back? Then, moving from one floor to another on the stairs can be a little painful for you. Usually, such patients are given mobility restrictions. Sometimes, even due to cardiac arrests, one can be advised to remain confined to one part of the house, especially restricted from moving up and down the stairs. What you need to do is invest in good quality chairlift for stairs. We, at Custom Home Elevator & Lift, can be the right choice for you. We are one of the most established and reliable companies which have been in this business for more than 15 years now. We can provide you with all kinds of stairlifts, chair lifts, and home elevators to even wheelchair lifts, wheelchair ramps, material lifts, and so on. We are known for our good quality products and highly efficient and dedicated services for all our clients. So, if you are located in areas like Indianapolis, Columbus, OH, Cincinnati, Lexington, Dayton, or Bloomington, IN, then you can rely on us.
Here, we have put together a few things to check about the chairlifts for stairs. Take a look.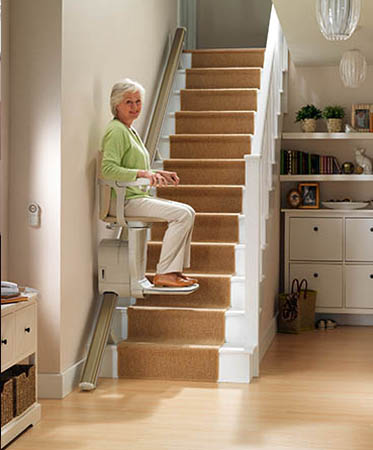 One of the first and foremost things that you should check about these chairlifts is how durable they are. You have to ensure that these are made of good quality materials which will last for a long time and will be able to bear the regular wear and tear they will be exposed to.
But it also plays a crucial role whenever you are buying chairlifts. You have to make sure that these are reasonable for you. Try to set a budget before making a purchase and then take quotes in advance so that you can match it with your budget before making a choice.
So, if you are interested in purchasing these chairlifts from us, contact us now.