Do you have any kind of mobility restrictions? If you are facing backache, knee pain, or ankle sprain, it is likely that you will not be recommended to move around much, especially climbing up and down the stairs. Often, you are restricted from movement even after a cardiac arrest. That is why you need to invest in a chairlift. We, at Custom Home Elevator and Lift, can be the right choice for you. We are one of the most established and reliable companies which have been in this business for more than 15 years now. We can provide you with all kinds of chairlifts, material lifts, specialty lifts wheelchair ramps, and so on. We are known for our great durability and highly dedicated and efficient services. So, if you belong to areas such as Muncie, IN, Louisville, Delaware, OH, Columbus, OH, Dayton, or Indianapolis, then you can opt for us without any further delay.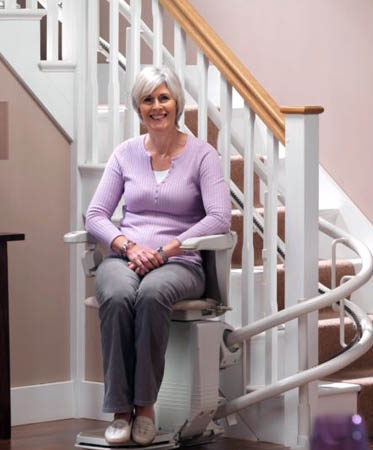 Here, we have put together a few things to check about your chairlift before making a choice. Take a look.
You should always invest in a chairlift which is equipped with the latest technology. In this manner, you will be getting all the advanced features that you need in a chair lift. For this, you should make sure that you ask for a demonstration from the company about the different features of the chairlift and then take a well-informed decision.
You have to also focus on the budget of the chairlift. You need to make sure that the price of the chairlift is suitable for your budget. For this, you should take quotes in advance from different companies and then see which one matches your budget perfectly.
So, if you are thinking of getting a chair lift from us, contact us now.