Injuries, mobility issues, and various health conditions often do not allow people to move about as freely as they would like to all have confidence in taking the stairs. Installing a chairlift at your place to help your loved ones will not only help them heal faster but will uplift their spirit. Custom Home Elevator and Lift Co., Inc. Is a professional, knowledgeable, and experienced company that has been selling, installing, and servicing home elevators, stairlifts, chair lifts, wheelchair lifts since 2004. We take great pride in helping the people of Muncie, IN, Louisville, Cincinnati, Delaware, OH, Columbus, OH, Dayton in their times of need.
Below we have mentioned 3 chief reasons why you should get a chairlift for your loved ones. Take a look.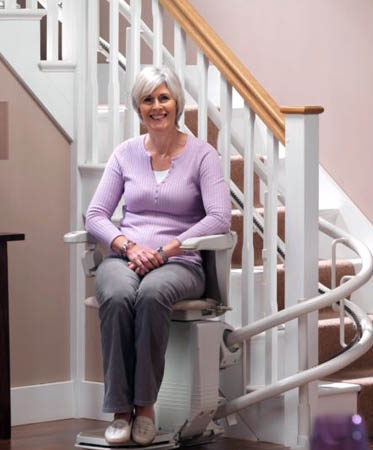 Mobility problem
People who face mobility problems due to whatever reasons like poor balance, leg injury, vision issues, or simple leg weakness, find it quite challenging to take the stairs. Having a stairlift will boost their confidence and they can move up and down the stairs with ease.
Stay in a known environment
Elderly people usually want to stay near their loved ones and do not want to leave their house in which they have so many memories to shift to an old age home. Also, it has been proven that keeping such people in a known ambiance will help them heal faster and reduce their stress levels.
Don't want to lose independence
many of the people who are recovering from an accident or aged people do not want to depend on anyone for their daily chores. Few of them are fiercely independent and want to be in control of their own lives. Hence installing a stairlift as a proactive and precautionary measure would be advisable.
So, if you are wondering which kind of stairlift to install in your house for your loved ones, you can get in touch with us at 1.800. 730. 5438 (LIFT).