Are you facing any kind of mobility restrictions because of knee pain, back pain, ankle sprain, or a cardiac arrest? Well, these are possible reasons which can confine you to one area. But it can be extremely inconvenient, uncomfortable, and annoying to stay put in just one part of the house. That is why you have something called a chairlift for stairs. This will help you climb up and down the stairs without causing any pain to the injured or infected area. We, at Custom Home Elevators and Lift, can be the right solution for you. We are an established and reliable company which has been in this field since 2004. We can provide you with all kinds of lifts, right from stair lifts, material lifts, and specialty lifts to even wheelchair lifts, and so on. We are known for our sturdy and well-designed products along with our customer-oriented approach. So, if you're located in areas like Indianapolis, Cincinnati, Columbus, OH, Lexington, Columbus, IN, Or Louisville, Then you can opt for us.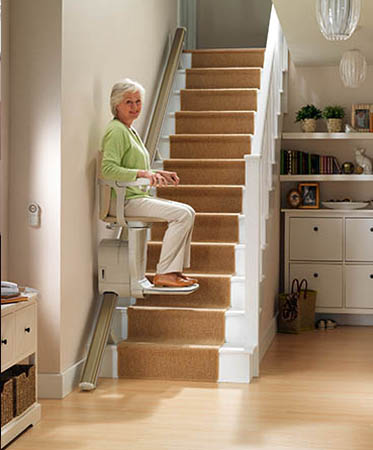 Here, we have put together a few tips that will help you choose the right kind of chair lift for stairs. Take a look.
One of the first and foremost things that you need to take care of while choosing a chair lift is its comfort level. Anyone who is using this should be comfortable in using the machine while moving up and down the stairs. The chair should be made of good quality materials which do not cause any uneasiness and can smoothly glide through so as to move from one floor to another.
You should not forget about the safety levels while making this choice. Always remember that people who will be using it are either have some kind of a mobility problem or they are not well. That is why the machine needs to be completely safe with emergency safety features to protect the person using it if there is an accident, unfortunately.
So, if you're interested in our chairlifts, contact us today.