Do you have any kind of discomfort or pain in your knees, ankles, or back? Well, due to severe pain in these areas, you could be advised to take complete rest and movement could be restricted. Often due to cardiac arrests too, you could face mobility restrictions. That is why you should opt for chairlifts at home. These allow you to move up and down the stairs without causing any stress to the injured areas. We, at Custom Home Elevator and Lift Co, can be the right choice for you. We are an established and experienced company which has been in this field for more than 15 years now. We can provide you with home elevators, stairlifts, chairlifts, and wheelchair lifts to platform lifts, and so on. We are known for our advanced features in the chairlifts along with our great durability. So, if you belong to areas such as Indianapolis, Columbus, OH, Louisville, Columbus, IN, Newark, OH, or Sidney, OH, then you can opt for us.
Here, we have put together a few factors that you must keep in mind while choosing the right company for your chairlifts. Take a look.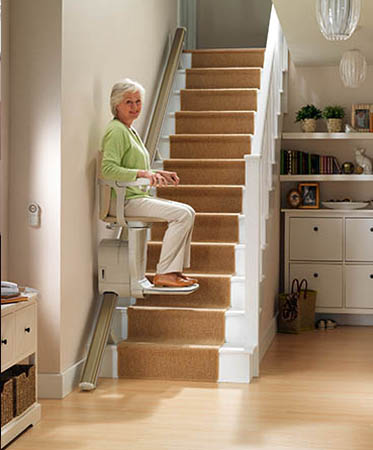 Experience means credibility. You can trust a company with their products only when they have been able to survive for a number of years. The more experience the company will have, the more they will be able to understand the sort of chairlift people need. That is why you should go for an experienced company.
Another thing that you have to keep in mind is the reputation of the company in the market. Check the reviews and ratings of the clients before choosing. This will help you understand the sort of standing they have in the market and will also give you an idea of the kind of chairlifts you can get from them.
So, if you are thinking of choosing our products, contact us today.