Do you face severe knee pain or back pain? Or do you have mobility restrictions because of cardiac arrests? In such a scenario, climbing up and down the stairs can be a little challenging and not recommended at all. Are you thinking of getting an elevator at home? We, at Custom Home Elevator and Lift Co, be the right choice for you. We are an established and reliable company which has been in this field since 2004. We can provide you with all kinds of lifts and elevators, right from stairlifts, chairlifts, wheelchair lifts, wheelchair ramps, to even material lifts, specialty lifts, and so on. We are known for our state of the art technology which allows us to provide you with the most advanced features in our elevators and lifts. We can cater to both residential and commercial owners. So, if you belong to areas such as, Indianapolis, Columbus, IN, Columbus, OH, Louisville, Sidney, OH, or Bloomington, IN, then you can opt for us.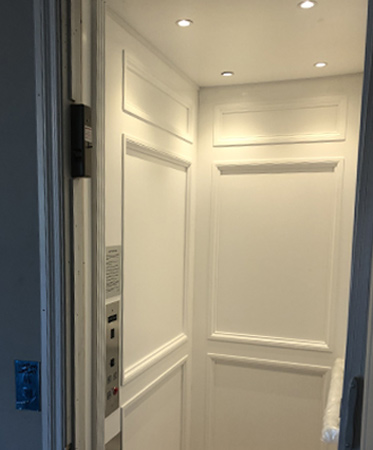 Here, we have put together a few questions to ask a company offering you an elevator. Take a look.
What are the features in this elevator?
Along with a powerful mechanism and convenient usage, you also have to make sure that these elevators are safe. You must understand that the people using this lift might not be completely physically fit and that is why it is even more important for the elevators to be equipped with safety features so that there are no sudden mishaps or accidents. Hence, you should ask about the features in detail and then make your choice.
Can you offer free quotes?
The next thing that you should ask the companies if they can help you with free quotes. If you can get an estimated rate for the price, you will understand if it is an affordable choice for you or not. That is why you should ask about the free codes from the company before taking a decision.
So, after getting these answers, if you are interested in choosing us, contact us today.