An elevator is a device that is pushed by a mechanism to transport persons or products. Climbing the stairs is difficult, especially for persons who have joint difficulties or are unable to walk. The work gets considerably easier and faster with the assistance of an elevator.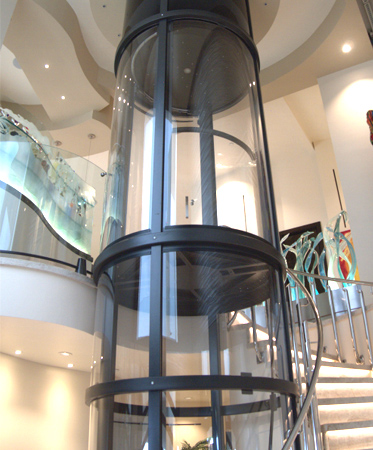 The majority of buildings, malls, and hotels have around 5-6 stories, which few of us will bother to climb up on stairs. It's tedious and tiring, and we're considering leaving to avoid the difficult chore. As a result, an elevator is a convenient option for all of us because
It allows us to quickly reach the desired floor.
It makes going up and carrying things easier for us.
If you live on the fifth or seventh level of a building, you know how difficult it is to get around without an elevator.
When you're in a hurry or running late for work, you'll panic if there's no elevator since you'll have to climb the stairs, which will take about 5 minutes and add to your hold. However, having an elevator will save you time.
Elevators are far better than stairs since it is possible to fall down the steps, however, elevators are safe and secure. Elevators are now suitable and safe since buffers are installed and all current protective gear, including emergency communication, is installed.
Custom Home Elevator offers installation and repair services for any elevator problem. Our team will construct one of the most beautiful elevators that will be easy to use for everyone. If you require an elevator to match your decor, we can design one that does just that. Most elevators are flimsy and make an unpleasant noise, but not in our case. We work with equipment that is both smooth and dependable. Our services are offered in the areas of Dayton, Louisville, Columbus, IN, Richmond, IN, Columbus, OH, and Indianapolis. Please contact us right away if you need any further information.