What pictures spring to mind when you think of a home elevator? Perhaps you see a lavish multi-story estate with an elevator that delivers guests to the upper stories in style. You can also consider a property with an elevator only for convenience. It enables wheelchair users and those with restricted mobility to maintain their freedom while moving around their homes with ease. While necessity and luxury are two of the most compelling reasons to install an elevator in your house, they are not the only advantages. Incorporating an elevator into your home can also make it safer and more functional. Custom Home Elevator offers you the liberty to pick the kind of elevator that's right for your home while still focusing on quality, dependability, and the little things that count. Your pleasure with your traction, pneumatic vacuum, hydraulic, or winding drum Custom Home Elevator is our priority because we are: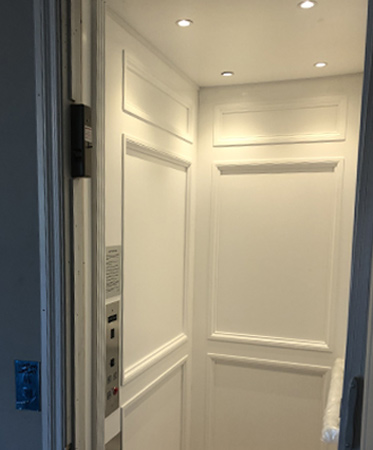 Trained: Our technical staff consists of factory-trained, licensed, and "CAPS" and "CAT" certified technicians. They will minister to you with consideration and professionalism.
Product service: We service most brands of equipment, even some that have been discontinued by the manufacturer.
Repairs are available around the clock: Our maintenance department is available 24 hours a day, 7 days a week.
Maintenance: Custom Home Elevator provides maintenance and preventative maintenance programs to guarantee that your equipment performs as it should.
Parts: Unlike other dealerships, we have a large parts department that helps us to complete repairs quickly.
Inspections: We inspect a wide range of equipment from a variety of manufacturers. Local codes often necessitate more frequent inspections. We also recommend inspecting older equipment every six months.
If you require service, please call 800.730.5438 or submit a service request online if you are located around Lima, OH, Richmond, IN, Louisville, Springfield, OH, LaFayette, IN, and Muncie, IN surrounding areas.