Do you know someone who has any kind of mobility restriction? It could be a knee pain, ankle sprain, or backache. Sometimes, even due to cardiac arrest, a person can be restricted to one part of the house. However, it is quite inconvenient to remain confined to one part of the house. What you can do is go for a home elevator. This is both convenient for people with injuries and mobility restrictions along with the elderly or children who cannot climb up and down the stairs so easily. Moreover, sometimes you might also have to carry heavy materials for some reason which becomes convenient when you have an elevator at home. We, at Custom Home Elevator and Lift, can be the right choice for you. We are an established and reliable company which has been in this field for more than 15 years now. We can provide you with high quality products like chair lift, stair lift, home elevators to even wheelchair lifts and ramps, and so on. We are known for our durability, sense of professionalism and efficiency, along with our utmost dedication towards all our customers. So, if you are based in areas like Richmond, IN, Lexington, Lima, OH, Columbus, OH, Cincinnati, or Bloomington, IN, then you can rely on us.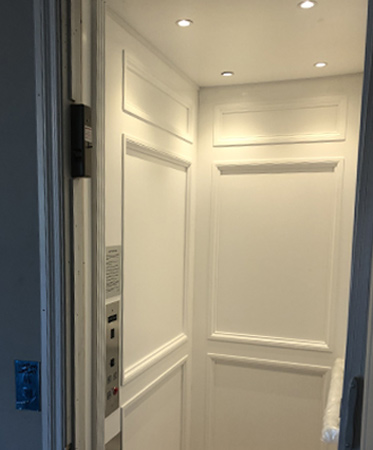 Here, we have put together a few factors to check about the company offering you home elevators. Take a look.
One of the first and foremost things that you need to keep in mind is the experience of the company. You need to make sure that they have been in this field for a long time and have been providing quality elevators to all customers. Experience shows credibility and it means that the company must be providing good quality products to be able to survive for so long.
Another thing that you have to focus on will be the reputation of the company. In order to be able to trust a company, you should go through their customer reviews and ratings. This will give you an idea of the sort of standing they have in the market and what kind of service you can expect from them.
So, if you are interested in choosing us, contact us today.