Do you live in a house which is quite big with multiple floors? Then, climbing up and down the stairs for each floor can be quite cumbersome. This is especially true for people who suffer from some kind of an ailment, have backache or knee pain, or are simply injured. This is also painful for aged people who cannot move so much. That is why what you need to do is invest in a home elevator. We, at Custom Home Elevator and Lift, can be the right choice for you. We are an established and reliable company which has been in this business for more than 15 years now. We can provide you with a wide variety of chair lifts, stairlifts, wheelchair lifts, and platform lifts to even specialty lifts, material lifts, and home elevators, etc. We are known for our wide variety of products along with our highly advanced features. So, if you are based in areas like Richmond, IN, Louisville, Columbus, IN, Lima, OH, Lexington, or Springfield, OH, then you can opt for us.
Here, we have put together a few things to check about your home elevator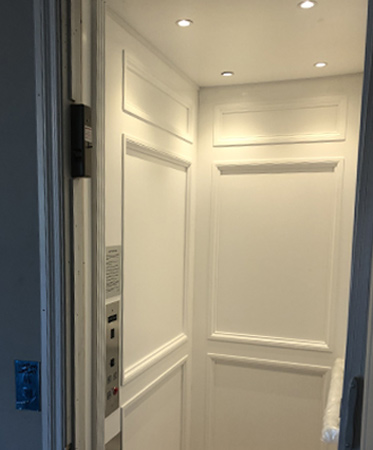 before buying. Take a look.
Safety features
You must invest in a home elevator which is safe to use. That is why you have to go through the features of the elevator and make sure that it is going to be safe for your family members to use. These safety features are extremely important to prevent deadly accidents with your elevators.
Price
The next thing that you have to keep in mind is the price of the elevator. You need to make sure that the rates are affordable for your budget. Try to take quotes in advance from different companies and see which one matches your budget perfectly.
So, if you are interested in choosing us, contact us today.