Do you have aged people in your house? Are you yourself standing at the pinnacle of old age? Maybe, it's time to install a lift in your household. Custom Home Elevator is here to help you pick out the perfect solution for your home. We bring to you an extensive selection of the top brands in home lifts, stairlifts, and chairlifts that will not only provide you comfort but you will also enjoy safe access to all levels of your home. Founded in 1990, our licensed technicians are factory trained and have enough experience to help you out with your unique requirements and offer you a construction plan that you cannot refuse. We take great pride in serving the people of Bloomington, IN, Columbus, OH, Indianapolis, Louisville, Richmond, IN, and Cincinnati.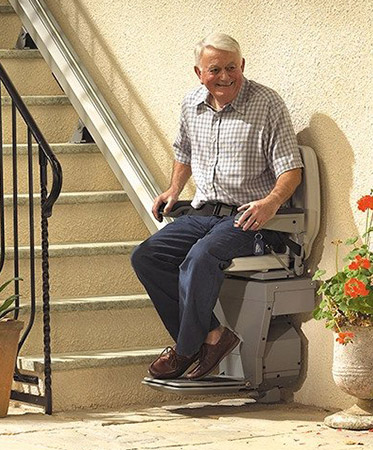 Below we have mentioned 3 beneficial reasons to get a lift in your home. Take a look.
It will increase your property value
Having a lift in your home will considerably increase your Selling price if you want to sell your home and future. If constructed following all the building codes and safety concerns, it will make your property more attractive to potential buyers.
They are Convenient and space-saving
Since these have a smaller footprint than any standard lift, you can construct almost anywhere in your house. It can I'll be outside of your house or effectively built in an open space which is otherwise unused.
They let you age in peace
The house that you have grown up in is full of memories; you wouldn't want to leave as you grow older and age it due to the stairs or due to your immobility. Often installing a residential lift can solve the problem of Accessibility in your home and also you would not have to leave behind the house full of memories.
So, if you want to install a residential or at home lift in your house, you can get in touch with us at 1. 800. 730. 5438.