Thank you for taking a moment to learn more about Custom Home Elevator & Lift Co, Inc.
Our Partners Appreciate Working with Us Because:
We are a professional and experienced company that sells and installs state-of-the-art products:

Home Elevators
Dumbwaiters
Stairlifts
Wheelchair Lifts
Ramps (for both residential and commercial use)

Our technicians are factory-trained. We have advanced troubleshooting technicians as well as Certified AccessibilityTechnicians (C.A.T.) on staff ready at a moments notice.
Also on our staff is a Certified Aging-in-Place Specialist who can assist you in the opportunity to stay in the home you love.
Custom Home Elevator is a bonded and insured.
We are a member in good standing of the N.A.E.C. (National Association of Elevator Contractors), the A.E.M.A.(Accessibility Equipment Manufacturers Association), and Home Builders Associations in Kentucky, Ohio, and Indiana.
We are experts in elevator safety codes, regulations and ADA compliance.
We have an excellent rapport with the local and state agencies with whom we have contact on a regular basis due to the inspections and permits which are necessary for the many areas we service (Cincinnati, Dayton, Columbus, Louisville, Lexington, and Indianapolis).
Customer service is our way of life

We maintain an uncompromising focus on our customers:

Distinctive professional dress
Courteous demeanor
Directly linking career advancement opportunities
to the actual customer service we provide.

Customers seek out and stay with Custom Home Elevator
because our people believe in and deliver courteous
personalized service every day. Our goal is to exceed
every customer's expectations.
Client Focus – Commitment – Teamwork – Integrity
These core values, especially integrity underlie Custom Home Elevator's commitment to be a responsible corporate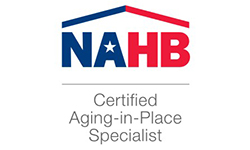 citizenship, to instill ethical behavior and responsible business practices.Values such as these are a prerequisite to being in business and to the pursuit of a sustainable future – economic and social. These values are our guide to appropriate business conduct and apply equally to corporate actions and to the behavior of individual employees in Custom Home Elevators business.
Custom Home Elevator has maintained its founding philosophy and core values. Our unwavering commitment to these values has allowed our company and our people to succeed, and we have formalized them as a set of guiding principles that every employee can understand and embrace.
We hope you'll consider partnering with us to offer better mobility to your clients. Give me a call at 513-477-5178 or complete the form below and I'll reach out to you.
Dave Hand, Owner