Are you thinking of building a house? If you have multiple Flooring in your house, you should make sure that it accessible for everyone. For the young, climbing up and down the stairs is quite easy. But for the young or the injured, it can be a challenge. That is why it is better if you can opt for a residential elevator. We, at Custom Home Elevator and Lift, can be the right choice for you. We are an established and reliable company which has been in this business for a long time. We can provide you with a wide range of solutions, starting from home elevators, stairlifts, and chairlifts to even wheelchair lifts, material lifts, and specialty lifts, and so on. We are known for our state-of-the-art technology which allows us to provide you with the most advanced features in our products along with our customer-oriented approach. So, if you belong to areas such as Louisville, Richmond, IN, Indianapolis, Columbus, IN, Lima, OH, or Anderson, IN, then you can opt for us.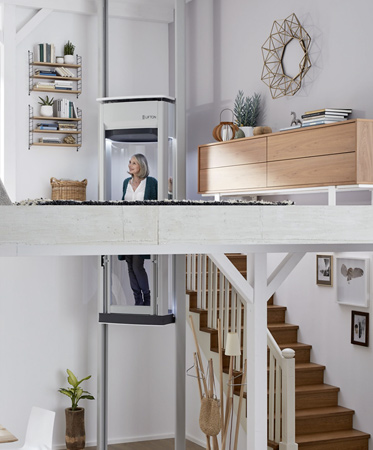 Here, we have put together a few questions you must-have for a company offering you a residential elevator. Take a look.
Can you help with the installation?
It is not enough to find a company that can provide you with a residential elevator. You also need to get it installed in your house. For this, you should ask the company offering these elevators, if they can help you install them as well. Otherwise, it can be a huge inconvenience for you.
Another thing that you must ask the company is about the cost of the elevators. You must consider your budget before buying this kind of elevator. Try to take quotes in advance from different companies and match it with your budget before making the decision.
So, after getting these answers coming if you're planning to get these elevators from us, contact us now.