5 Reasons to Opt for Residential Elevator
There are several reasons why someone might opt for a residential elevator in their home. Custom Home Elevator provides the same in Lexington, Lima, OH, Richmond, IN, Newark, OH, Indianapolis, Louisville.
Here are five of the most common reasons: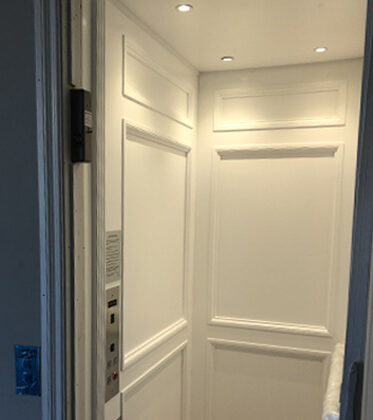 Convenience and Accessibility: One of the primary reasons people choose residential elevators is for the convenience and accessibility they provide. Whether you have mobility challenges, heavy items to transport, or simply want to make it easier to move between floors, having an elevator in your home eliminates the need for climbing stairs and makes it effortless to navigate your home.
Increased Property Value: Installing a residential elevator can significantly increase the value of your property. Elevators are considered a luxury feature, and many homebuyers are willing to pay a premium for the convenience and accessibility they offer. If you ever decide to sell your home, having an elevator can make it stand out from the competition and attract potential buyers.
Aging in Place: As people age, mobility can become a challenge. Residential elevators allow older adults to age in place and maintain their independence. With an elevator, individuals can continue to access all areas of their home without relying on stairs, reducing the risk of falls and injuries.
Enhanced Home Design: Residential elevators can add a touch of elegance and sophistication to your home's interior design. Modern elevator models come in a variety of styles, finishes, and materials, allowing you to customize the look to match your home decor. This integration can create a seamless and aesthetically pleasing transition between floors.
Future-Proofing: Installing a residential elevator is an investment in the future. Even if you don't currently have mobility issues, it's always beneficial to plan ahead and prepare for potential changes in your needs or the needs of your family members. Having an elevator in place ensures that your home remains accessible and functional as you age or if any unexpected circumstances arise.
It's important to note that the decision to install a residential elevator should be based on your specific needs and circumstances. Consulting with professionals in the field can provide further guidance and help determine if an elevator is the right choice for your home. For further assistance, call us without any hesitation.