Do you have a severe knee pain, back ache, or an ankle sprain? Or have you recently suffered from a cardiac arrest? All these could impose certain mobility restrictions on you which can make climbing up and down the stairs quite difficult. That is why more and more people are investing in a good stair chair these days. We, at Custom Home Elevator and Lift Co, can be the right choice for you. We are an established and reliable company which can help you with various kinds of stair lifts, chair lifts, material lifts, and wheelchair lifts to even specialty lifts, and wheelchair ramps, and so on for both commercial and residential purposes. We can also help you with the installation services of these elevators. We are known for our high quality products, great durability, and amazing features. So, if you are based in areas like Cincinnati, Indianapolis, Columbus, OH, Dayton, Lexington, or Louisville, then you can opt for us without any further hesitation.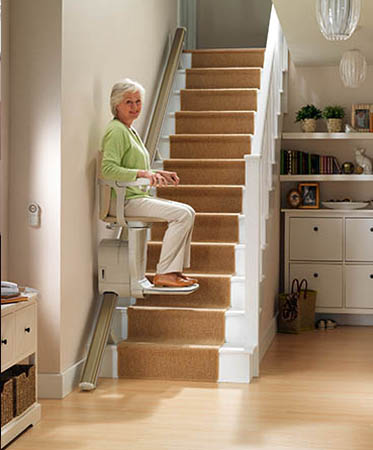 Here, we have put together a few things to check about the company offering you a stair chair. Take a look.
First of all, you should look at the number of years the company has been in this business. Experience shows credibility and means that you can trust the company. If it has survived for so long, then it must be providing high quality products.
The next thing that you have to check is the sort of reputation they have in the market. You have to go through the client reviews and ratings to understand the kind of standing they have in the market. This will also give you an idea of the sort of products you can expect from them.
So, if you are interested in choosing our elevators or stair chairs, contact us today.