4 Tips to Keep in Mind while Availing of Stairlift Rental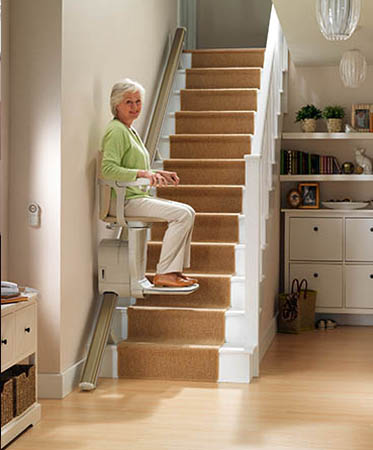 When considering stairlift rental, there are a few tips that you need to keep in mind. If you reside in LaFayettein, IN, Columbus, OH, Dayton, Kokomo, IN, Richmond, IN, Sidney, OH, you can avail of stairlift rental from Custom Home Elevator.
Assess your specific needs: Before renting a stairlift, assess the specific requirements of the individual who will be using it. Consider factors such as the type and layout of the stairs, the user's mobility limitations, and any specific features or accessories they may require. Understanding these needs will help you select the most suitable rental option.
Research reputable providers: Take the time to research and compare different stairlift rental providers. Look for companies with a good reputation, positive customer reviews, and a wide range of rental options. Consider factors such as the quality and reliability of their equipment, their customer service, and any additional services they offer, such as installation and maintenance.
Understand the rental terms and costs: Carefully review the rental terms and costs associated with the stairlift. Some important considerations include the rental duration, pricing structure (e.g., monthly or weekly rates), any additional fees or charges (such as installation or removal fees), and the terms of the rental agreement (e.g., cancellation policy or potential penalties for damage). Make sure you fully understand all the financial aspects before proceeding with the rental.
Test the equipment and ensure proper installation: Prior to finalizing the rental, ask the provider if it is possible to test the stairlift equipment. This will allow you to ensure that it functions properly and meets the user's needs. Additionally, confirm that the provider will handle the installation process and verify that they have trained professionals who can install the stairlift safely and securely in your home.
Remember, it's essential to prioritize the user's safety and comfort when choosing a stairlift rental. By assessing needs, researching providers, understanding costs, and testing the equipment, you can make an informed decision and provide a reliable and suitable solution for individuals with mobility challenges. Please give us a ring.