Do you have severe pain in your back, ankle, or your knee? Have you been given mobility restrictions for this? Sometimes, due to a cardiac arrest, you could also be given mobility restrictions as well. However, being confined to one part of the house can be completely inconvenient as well as annoying. If you still want to move around the house without causing any stress on the injured area, you should totally invest in good-quality stairlifts. We, at Custom Home Elevator and Lift, Co., can be the right choice for you. We are one of the most experienced and reliable companies which have been in this field since 2004. We can provide you with all kinds of stairlifts, platform lifts, and wheelchair lifts to even wheelchair ramps, specialty lifts, and so on. We are known for our state-of-the-art technology which allows us to provide you with the most advanced features in these stairlifts. So, if you belong to areas such as Cincinnati, Indianapolis, Columbus, OH, Lexington, Louisville, or Dayton, then you can opt for us.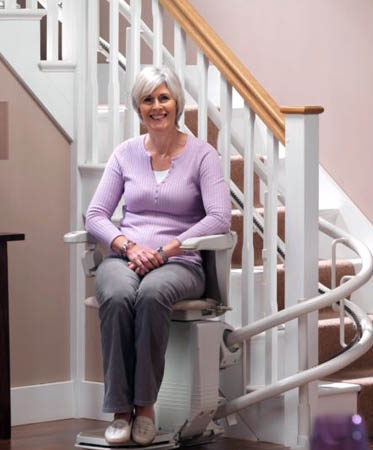 Here, we have put together a few questions to ask a company offering you stairlifts. Take a look.
Do you offer installation services?
Simply buying the right kind of stairlift will not do. You have to also install it properly if you want to enjoy its benefits. That is why it is important to ask the company if they can also help you with installation services. Otherwise, you will have to again separately look for a company just to install the product.
Can you offer free quotes?
If you can get an estimated rate for the price of these stairlifts, it would be easier for you to understand if it is an affordable choice or not. That is why you must ask the company if they can help you with free quotes or not. You must always stick to your budget in these kinds of decisions.
So, after getting these answers, if you are thinking of choosing us, contact us now.