Do you or someone you know is suffering from mobility restrictions? Due to a pain in the ankle, knee, or back or sometimes even a cardiac arrest, people can be recommended to restrict their movement around the house, especially moving up and down the stairs. In such a scenario, it is understandable how inconvenient it can be for you. But if you want to recover, you have to take all the necessary measures that the doctor prescribes you. One solution would be to invest in a good-quality stairlift that will allow you to move up and down the stairs without causing any stress on your injured area. And if your need is temporary, you might not want to spend a lot on a new one. Instead, you can get a used stairlift. We, at Custom Home Elevator and lift co., can be the right solution for you. We are one of the most established and reliable companies which have been in this field for more than 15 years now. We can provide you with all kinds of stairlifts, platform lifts, and wheelchair lifts to even wheelchair ramps, specialty lifts, and so on. We are known for our high durability and client-oriented services. So, if you are from Cincinnati, Indianapolis, Lexington, Richmond, IN, Louisville, or Bloomington, IN, then you can rely on us.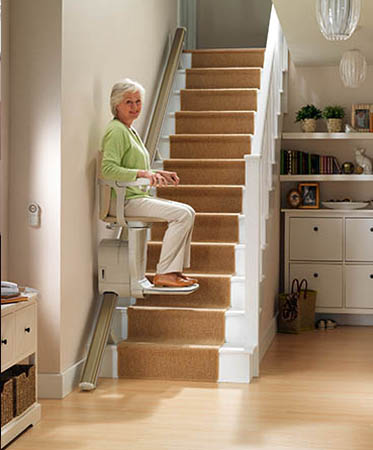 Here, we have put together a few things to check about the used stair lift before buying. Take a look.
Before buying a used stairlift, you have to make sure that it is going to benefit you or not. For that, you have to check its features and see if it is functional or not. That is why you must go through the operating mechanism and its different features. This will also give you an idea of how convenient it is to use this machine.
A great advantage of going for an unused stairlift is that you do not have to pay its original price. That is why you have to check the price offered on the used stairlift and see if it is affordable for you or not. You could also compare these quotes with others to choose the one that seems most reasonable for you.
So, if you are thinking of choosing us, contact us today.