4 Reasons Why You Should Opt for Used Stairlifts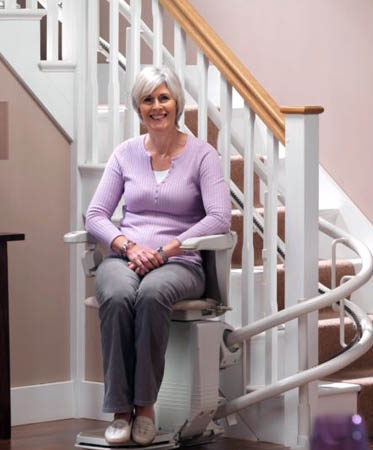 There are several reasons why someone might choose to avail a used stair lift instead of purchasing a new one. Custom Home Elevator offers used stair lifts in Muncie, IN, Columbus, OH, Newark, OH, Columbus, IN, Kokomi, IN, Richmond, IN.
Here are four common reasons:
Cost-effectiveness: One of the primary advantages of buying a used stair lift is the cost savings. Stair lifts can be quite expensive when purchased new, but opting for a used one can significantly reduce the financial burden. Used stair lifts are typically available at a lower price, allowing individuals with budget constraints to still benefit from the convenience and safety they provide.
Availability: Depending on the specific model and features required, new stair lifts may have longer lead times due to manufacturing and delivery processes. In contrast, used stair lifts are readily available, and individuals can find them through various sources such as classified ads, online marketplaces, or local mobility equipment providers. This availability can be particularly beneficial for those who need a stair lift urgently.
Short-term or temporary use: In some situations, individuals may only require a stair lift for a short period. For example, someone recovering from surgery or injury may need assistance with stairs during the recovery period but anticipate not needing the stair lift long-term. Opting for a used stair lift allows them to have the necessary assistance during the temporary period without committing to a substantial investment in a new one.
Environmental considerations: Choosing a used stair lift promotes sustainability and reduces waste. By giving a pre-owned stair lift a second life, individuals contribute to the circular economy and minimize the environmental impact associated with manufacturing and disposing of new products. It's a responsible choice that aligns with efforts to reduce consumption and conserve resources.
When considering a used stair lift, it's essential to ensure that it meets safety standards, is in good working condition, and comes with appropriate warranties or guarantees to provide peace of mind. Consulting with a professional or reputable dealer can help ensure that the used stair lift is a suitable and reliable option for the specific needs of the individual. Please give us a ring.