It is quite an obvious fact that stairs can be a difficult place to navigate for some signals. In order to ease out this challenging task for them, Custom Home Elevator and Lift Company has come up with the options of stair lifts, home elevators, specialty labs, wheelchair ramps, and even wheelchair lifts amongst various other such products. If you need it for temporary purposes, getting and used stairlifts from our collection can also be arranged. Founded in the year 2004, we have gained a lot of experience when it comes to installing, servicing, as well as selling these chairlifts for both residential as well as commercial purposes in the regions of Columbus, IN, Cincinnati, Muncie, IN, Indianapolis, Delaware, OH, Louisville.
Below we have mentioned 3 benefits of adding a stairlift to your home. Take a look.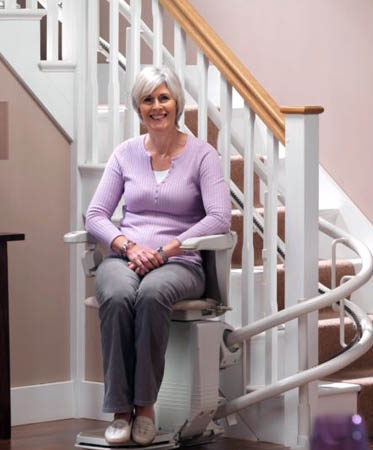 Prevents injuries
the very purpose of installing a stair lift is to reduce the risk of an injury to a senior person at home. Since stairs are the most common area their accidents can occur, using a motorized chair to get from one floor to another can be a very practical idea.
Comfortable ride
Most of the stairs lives come with extra cushions to ensure comfort to the person using them. As we are aware that most elderly people take the help of this product to make them comfortable and with the best possible quality and padded cushions have always been our concern.
Restores independence
With the onset of stairlifts, senior citizens do not have to depend on any other person to help them go up and down the stairs. These people do not like to lose their independence, especially in familiar surroundings. Hence installing a Stairlift is a safe and easy way of regaining once independence while getting access to every floor in the building.
So, if you are looking for a company that installs safe and secure stairlifts, you can give us a call.